Solar panels are the future of energy conservation and efficiency, so it's no wonder millions of households and establishments have installed these nifty energy savers. But did you know solar panels can lose up to 30% efficiency if not cleaned and maintained properly? For your home to run as efficiently and smoothly as possible, your solar panels should receive specialty cleaning from passionate experts who care.
Capt. Clean Window Washing & More is Edmonton's first choice for solar panel cleaning. For the last 15 years, we have proudly served Edmonton and the surrounding areas with utmost professionalism and devotion to what we do. You can trust the experts at Capt. Clean to thoroughly clean and care for your solar panels so your home can run the way it was designed.
For a complimentary estimate, click here or call 780.289.0625 to schedule your professional window cleaning today.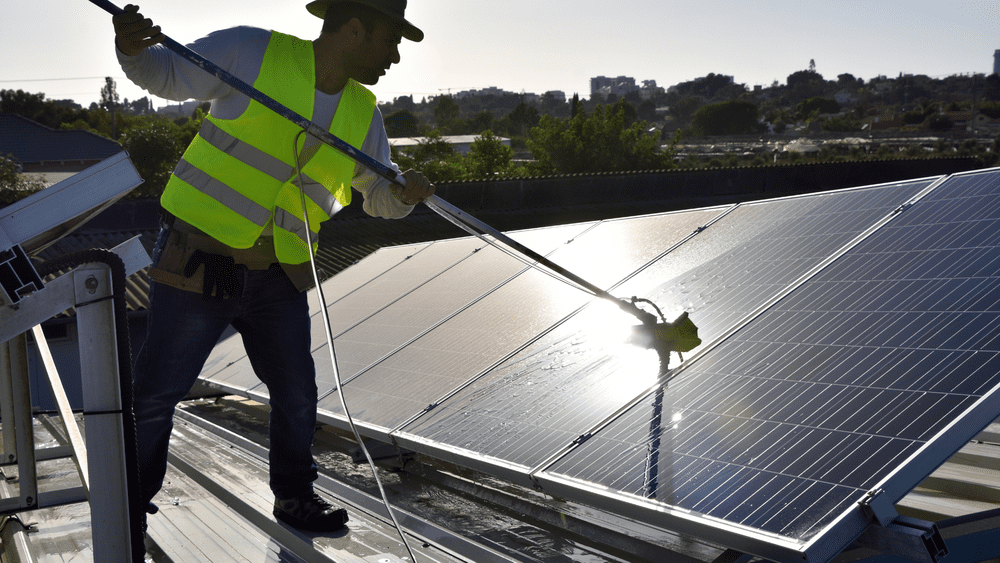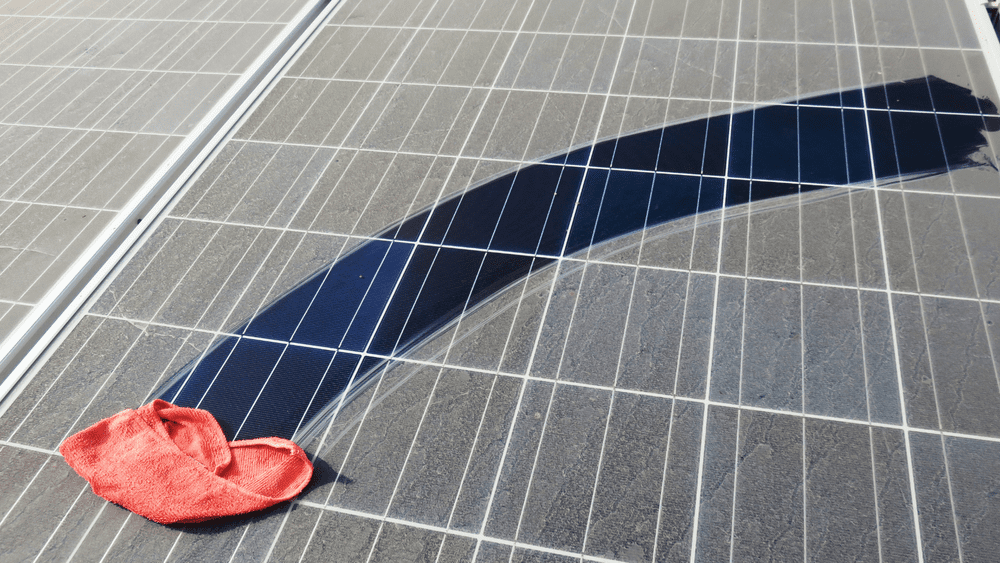 Our excellent methods and expertise yield superior results. Even the toughest stains are washed away with our pure water system, allowing the PV cells in your solar panels to absorb as much sunlight as possible. This system is the preferred cleaning method for solar panels because the filtered water rinse dries spot-free, allowing maximum energy absorption and efficiency. 
In Edmonton, we know that dust, dirt, debris, and bird droppings are the primary culprits in cases of dirty, ineffective home solar panels. Our experienced and dedicated crews are equipped with exceptional solar cleaning tools. No matter the size or condition of your home or commercial building, our staff consistently exceeds client expectations. At Capt. Clean, we guarantee your satisfaction.
Why Rain is Not the Solution
Homeowners and other clients often ask us if solar panels are self-cleaning or can be properly cleaned with a good, heavy rainstorm. While these scenarios would be ideal, they are simply not realistic. In fact, rainwater makes solar panels dirtier. When these water droplets sit on your panels, they create a landing pad for contaminants like dirt and dust. Edmonton's summer thunderstorms are a nightmare for solar panel owners; when heavy rain and high winds pass through, debris and grime are blown through local neighborhoods, decidedly settling on solar panels. 
In addition, the winter months can also pose problems for solar panel owners. Snow collects in heaps on panels, attracting dust and dirt in the process. When the snow melts, the remaining water holds these particles and dries, dirtying the surface. Ultimately, unfiltered water is not the answer to dirty solar panels. A professional cleaning job will ensure your panels remain cleaner for longer.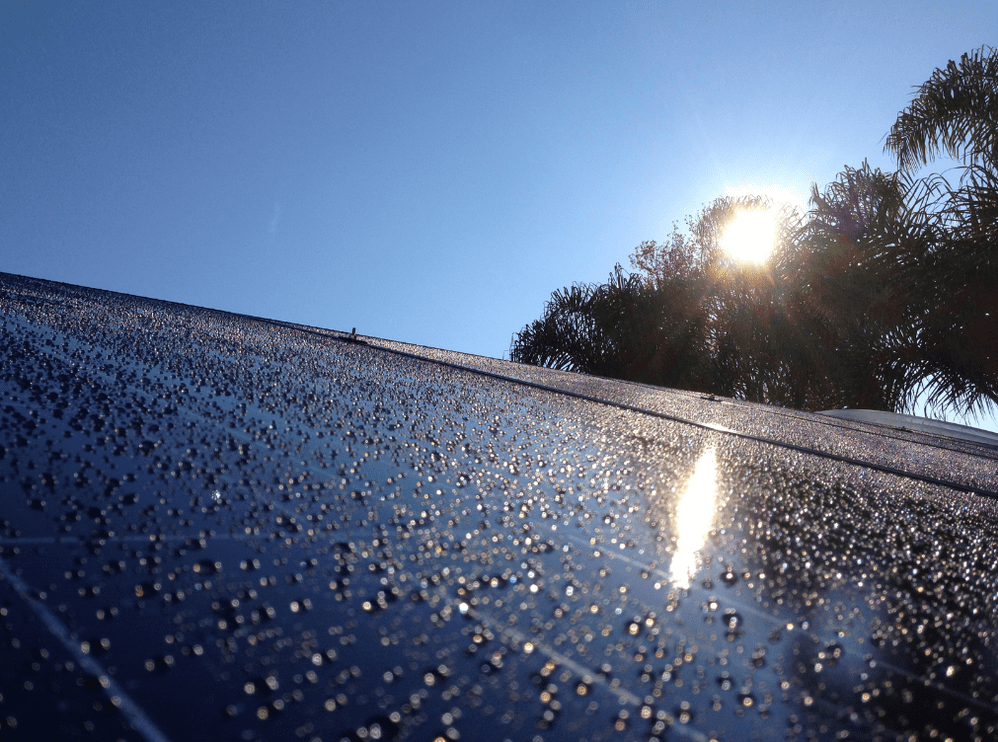 Book Your Solar Panel Cleaning Today
Capt. Clean is dedicated to honest work that produces superior results. Our industry professionals fully devote themselves to every job we take on, so you are always entirely satisfied with a job well done. With our expertise and top-of-the-line equipment, Capt. Clean is Edmonton's first choice for private and commercial solar panel cleaning.
If you are in need of a professional Solar Cleaning job, give Capt. Clean a call. Our quality services are priced competitively, and we offer combined packages for services such as window cleaning and pressure washing your entire exterior. If you call today, you will receive a free quote from us!
We strive to exceed expectations when it comes to solar panel cleaning, so trust in Capt. Clean to get the job done right.