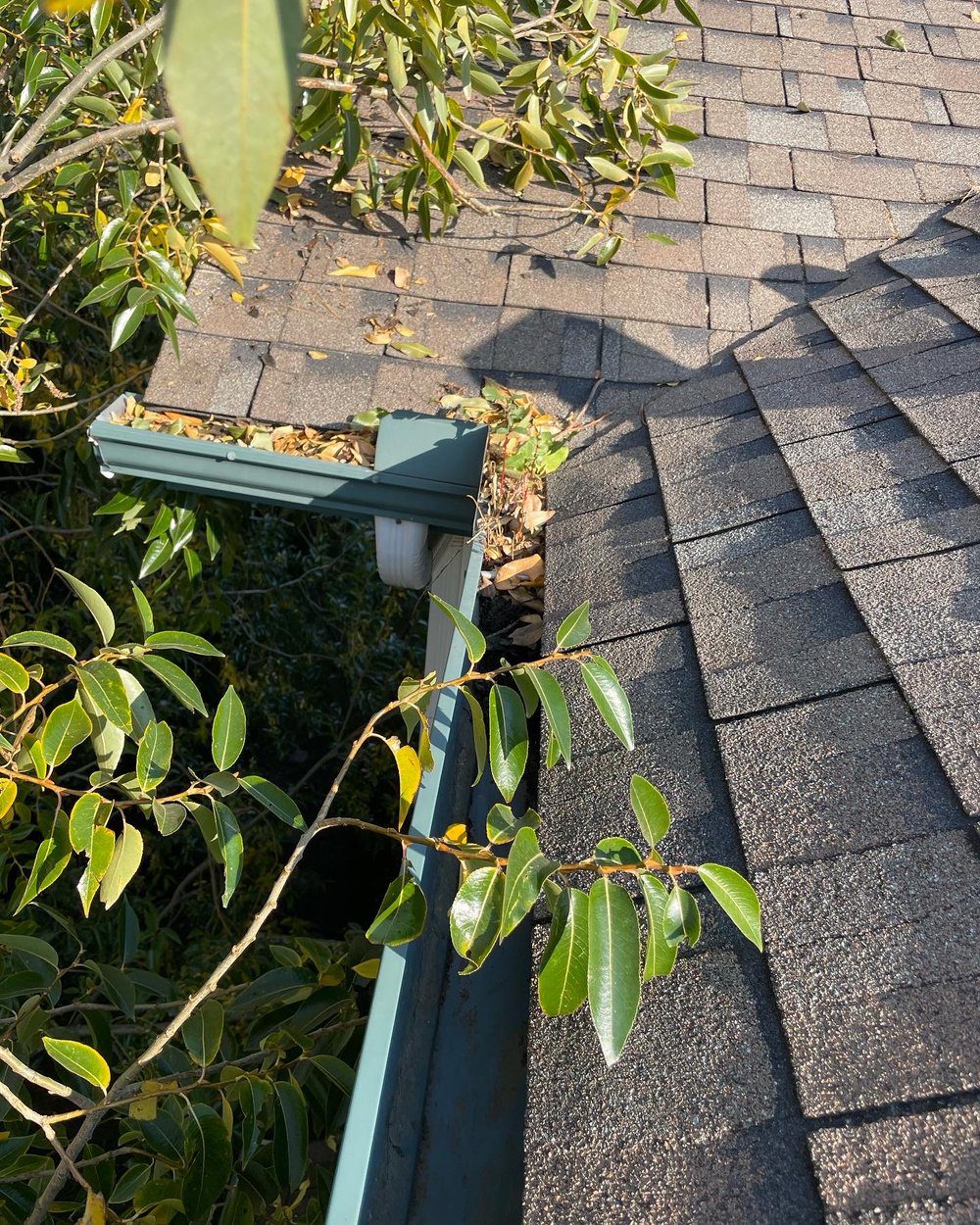 When gutters go long periods without professional cleaning, they stop functioning as expected. With debris and gunk lining your gutter, rainwater will overflow and drip onto your home's exterior, collecting at the foundation. Once it seeps into your foundation, severe long-term damage can occur, leading to erosion that weakens the structural integrity of your home. This rainwater also passes over windows as it runs down the exterior, causing condensation buildup and interior wall damage. Your eavestroughs and gutters play a critical role in protecting your property from erosion and structural ruin.
Properly functioning gutters are essential to the proper maintenance of any building. Therefore, it is crucial to professionally clean your gutters annually if you wish to protect your most significant investment.
For over 15 years, Capt. Clean Window Washing & More has proudly served Edmonton and the surrounding area. Our passionate and reliable experts work hard to ensure superior results every time. If you are in need of a gutter, eavestrough, or downspout cleaning, we can restore them to proper function with top-of-the-line tools and service.
Our Gutter Cleaning Process
We use various cleaning techniques to ensure your gutters are properly cleared and ready for water flow. At Capt. Clean, we understand the importance of a job well done, and we are willing to put in the work to yield outstanding results.
In the photo you see here, this client's gutters were filled with shingle debris, causing an interruption in the flow of rainwater to the downspouts. In this instance, our crew used water from our soft wash system. We determined this was the preferred method to clean the home's eavestrough, as the shingle residue needed to be maneuvered along the gutter and down through the downspout to achieve a thorough cleaning. In an added measure, we then filled the gutters with water to ensure proper flow to the downspout. Of course, every approach is different, so we like to personalize our services based on the client's needs.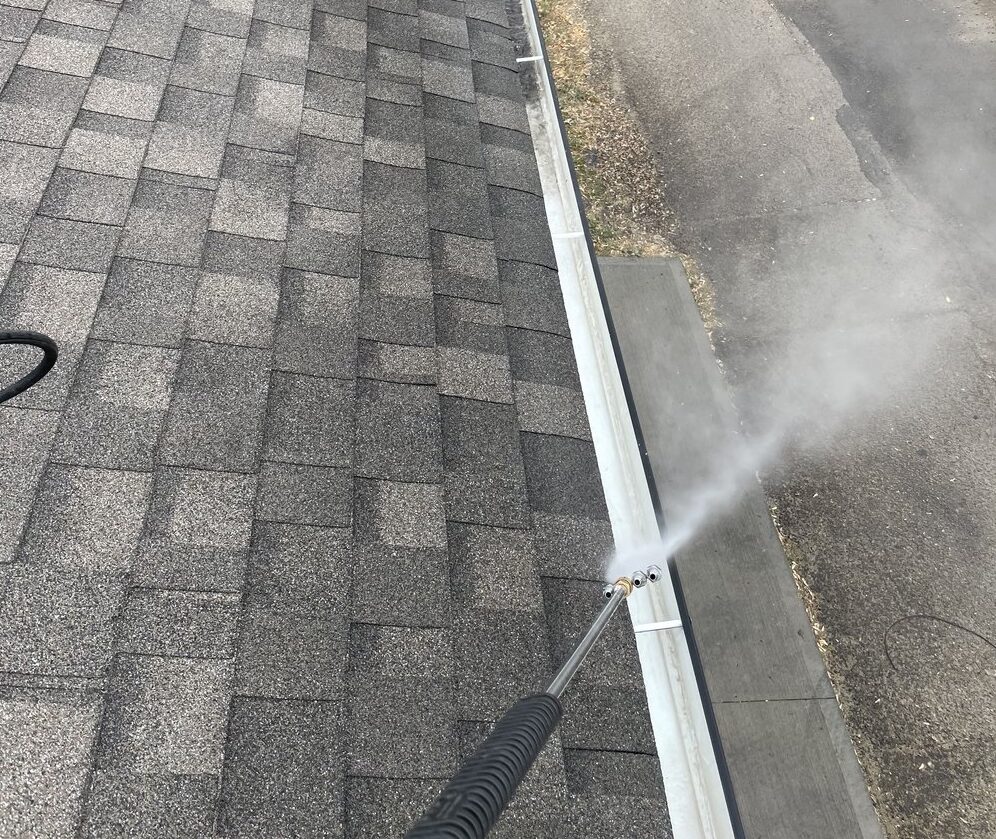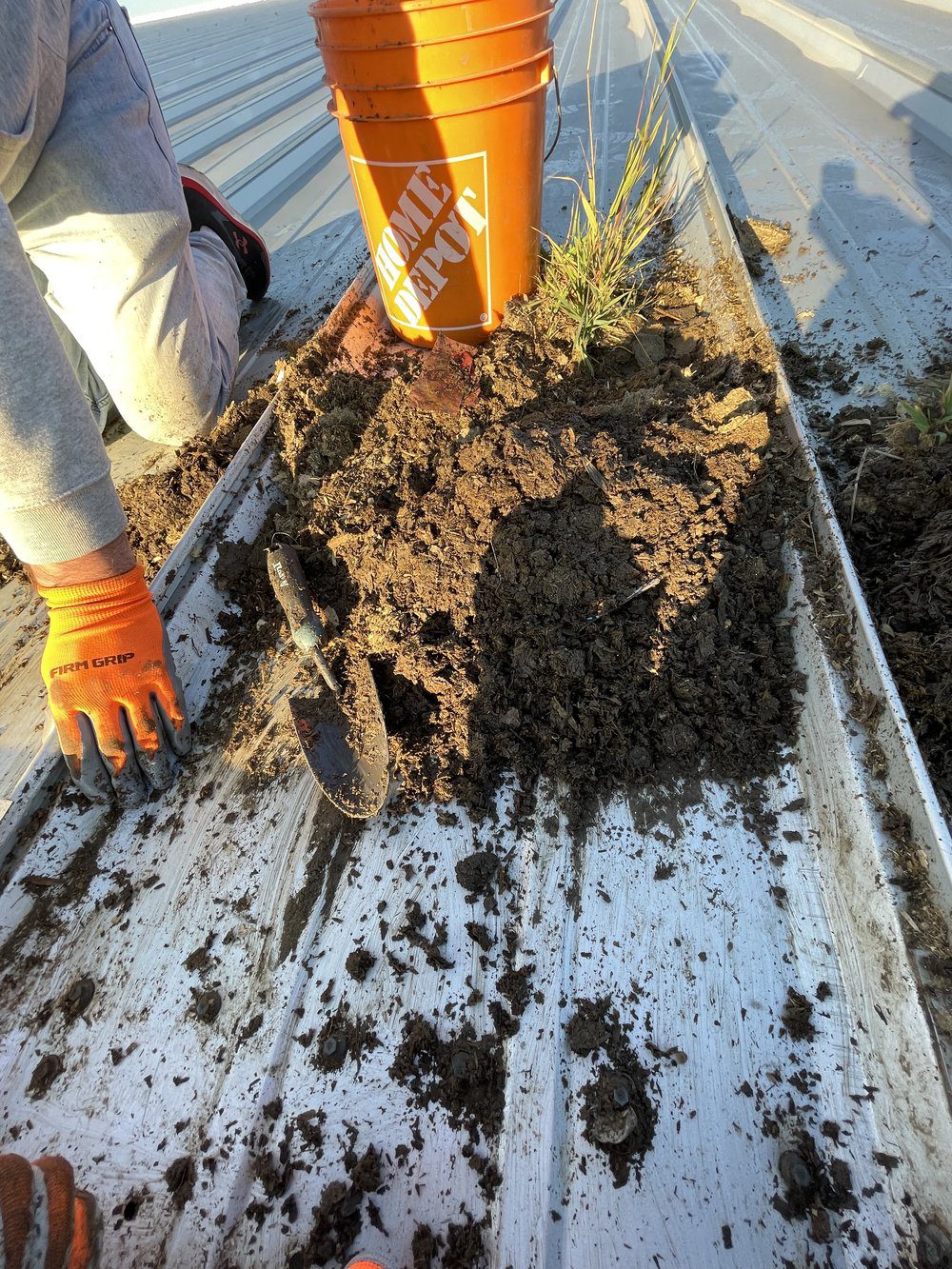 Some gutters are in need of a routine cleaning, while others have been neglected for years and require a different approach. In some cases, our crew has manually removed dirt and debris into buckets before washing out the gutters with water. No matter the job, Capt. Clean always utilizes safe techniques and proper PPE when performing gutter cleaning services. 
Our crews consist of reliable professionals with proper WCB and insurance training and knowledge regarding any residential, commercial, or strata gutter cleaning job. Capt. Clean guarantees safety and effectiveness while on the job.
Book Your Gutter Cleaning Today
If you are in need of professional gutter cleaning services, call Capt. Clean. We offer competitive pricing for individual services as well as combined packages for your full exterior. If you call today, you will receive a free quote!
We strive to exceed expectations when it comes to gutter cleaning, so trust in our team to get the job done right.
Contact Capt. Clean Window Washing & More in Edmonton today!