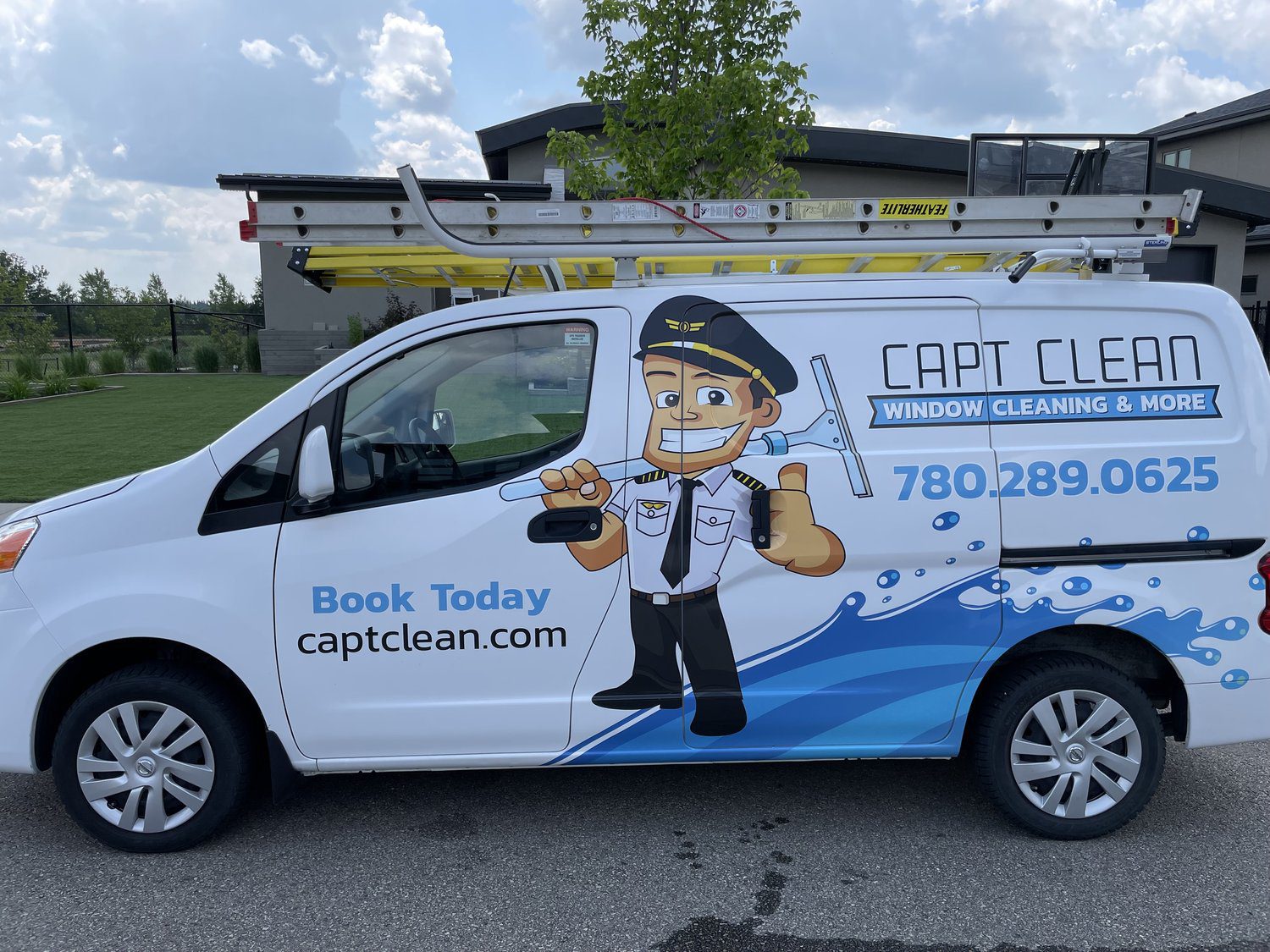 Residential Window Cleaning
For over 15 years, homeowners in Edmonton and the surrounding areas have entrusted Capt. Clean Window Cleaning & More to thoroughly clean their windows. Our quality work shines throughout these neighborhoods, and our clients' shining windows speak for themselves.
Capt. Clean also serves St. Albert, Spruce Grove, Sherwood Park, Stony Plain, Fort Saskatchewan, Beaumont, Devon, Leduc, and more communities. Our superior customer service and competitive prices can't be beaten, so trust Capt. Clean to get the job done right. 
Click here for a free estimate, or contact us at 780.289.0625 to schedule your window cleaning today.
Our Window Cleaning Process
1
Wash
First, we apply Capt. Clean solution to your window to prep the surface for an in-depth scrub. Using our cleaning wand, we remove debris before scrubbing in those hard-to-reach places and corners.
2
Scrub
Depending on the type of glass (tempered, laminated, etc.), Capt. Clean will select tools from our supply that will best clean the glass without damaging it. We use carefully selected professional glass scrub pads that will remove even the toughest patches of grime. For more stubborn stains, such as concrete or paint-over spray, we use a professional-grade razor to safely remove contaminants from your window.
3
Squeegee
Using the sharpest rubber available, Capt. Clean guarantees the removal of all contaminated water and detergent from your windows, leaving them streak-free and sparkling. Our trained window cleaners use the leading streak-free techniques to ensure a professional finish.
4
Detail
We pay exceptional attention to our final touches. Capt. Clean professionals detail your windows with surgical-grade towels, thoroughly wiping the corners and edges, so no water spots are left on the surface. Finally, we meticulously wipe down and polish your window frames to remove any potential water drips left behind by the squeegee.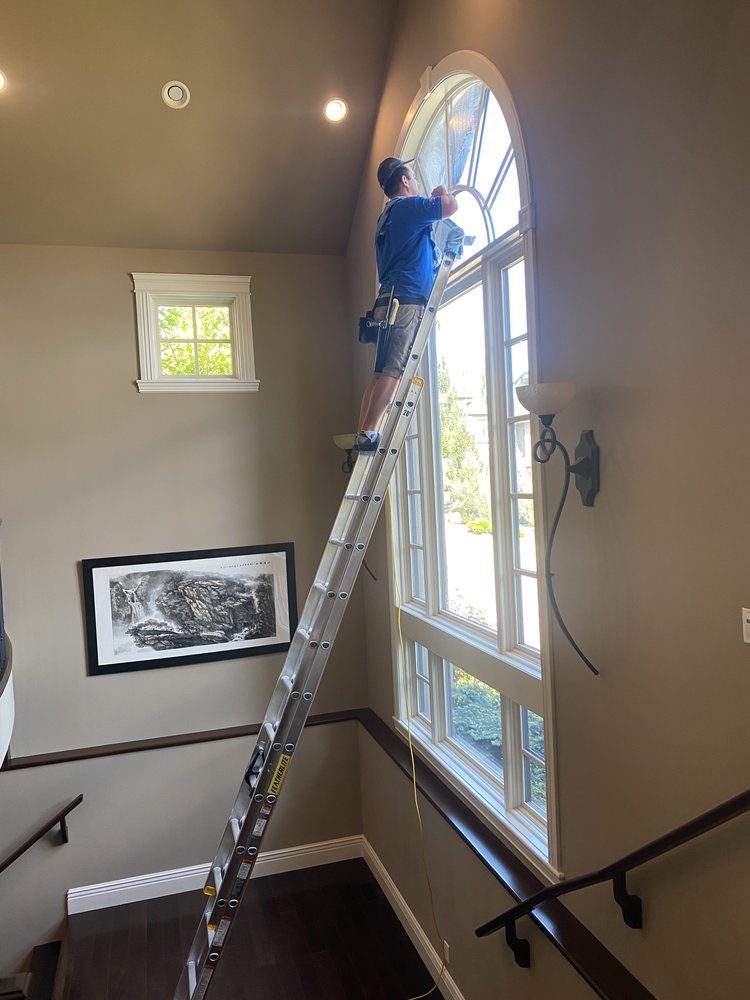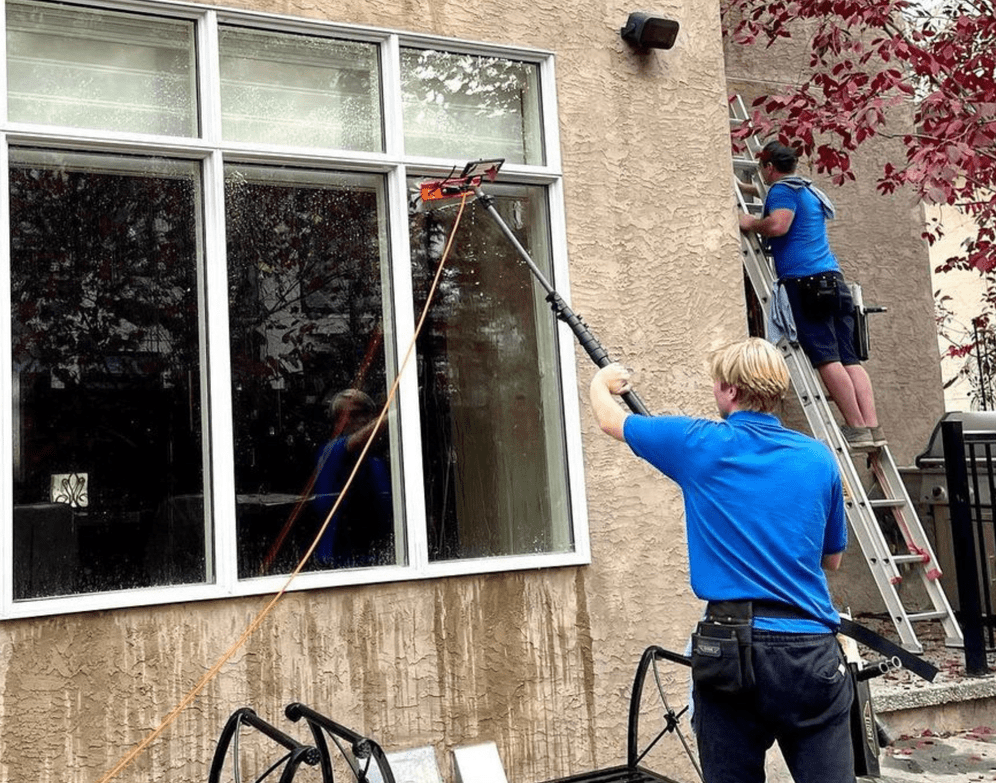 What Experience Has Taught Us About Window Cleaning
With 15+ years of experience in Edmonton, Capt. Clean knows how much dust accumulates on windows and other features of the home. For this reason, we use a combination of traditional and modern cleaning techniques for Exterior Window Cleaning services, including in-depth scrubbing and water-fed poles. Our water-fed pole tool is the highest-quality water purification system on the market. 
Over the years, we've found that homeowners' windows remain clean for much longer when we avoid the use of soap. Since soap attracts dirt, we opt instead for high-quality cleaning solutions and equipment. Our trained crew members use purified water to ensure a sparkling final result.
Book Your Window Cleaning Service Today
Call Capt. Clean for a reliable, lasting window cleaning job. With competitive prices and superior results, we are Edmonton's first choice for Window Cleaning. We offer both individual services and combined packages, such as exterior pressure washing and window cleaning. If you call today, you will receive a free quote from our professionals.
We want your home to look and feel brand new, so trust in Capt. Clean to polish and detail your windows. When we're done, your windows will shine for months to come.
Contact Capt. Clean Window Washing & More today!