Capt. Clean Window Cleaning & More has been proving Driveway Sealing services to select clients for the past 15 years. This service is now open to all customers who wish to improve the state and appearance of their driveways. Whether you want to protect your driveway from inclement weather or maintain its lustrous surface, Capt. Clean's passionate professionals are here to provide you with high quality Driveway Sealing.
We proudly serve Edmonton and the surrounding areas with the utmost professionalism, punctuality, and devotion. Our experts are dedicated to a job well done; Capt. Clean guarantees a glossy, weather-resistant driveway when we're done with it! Call 780.289.0625 or click here for a complimentary estimate of our Driveway Sealing services.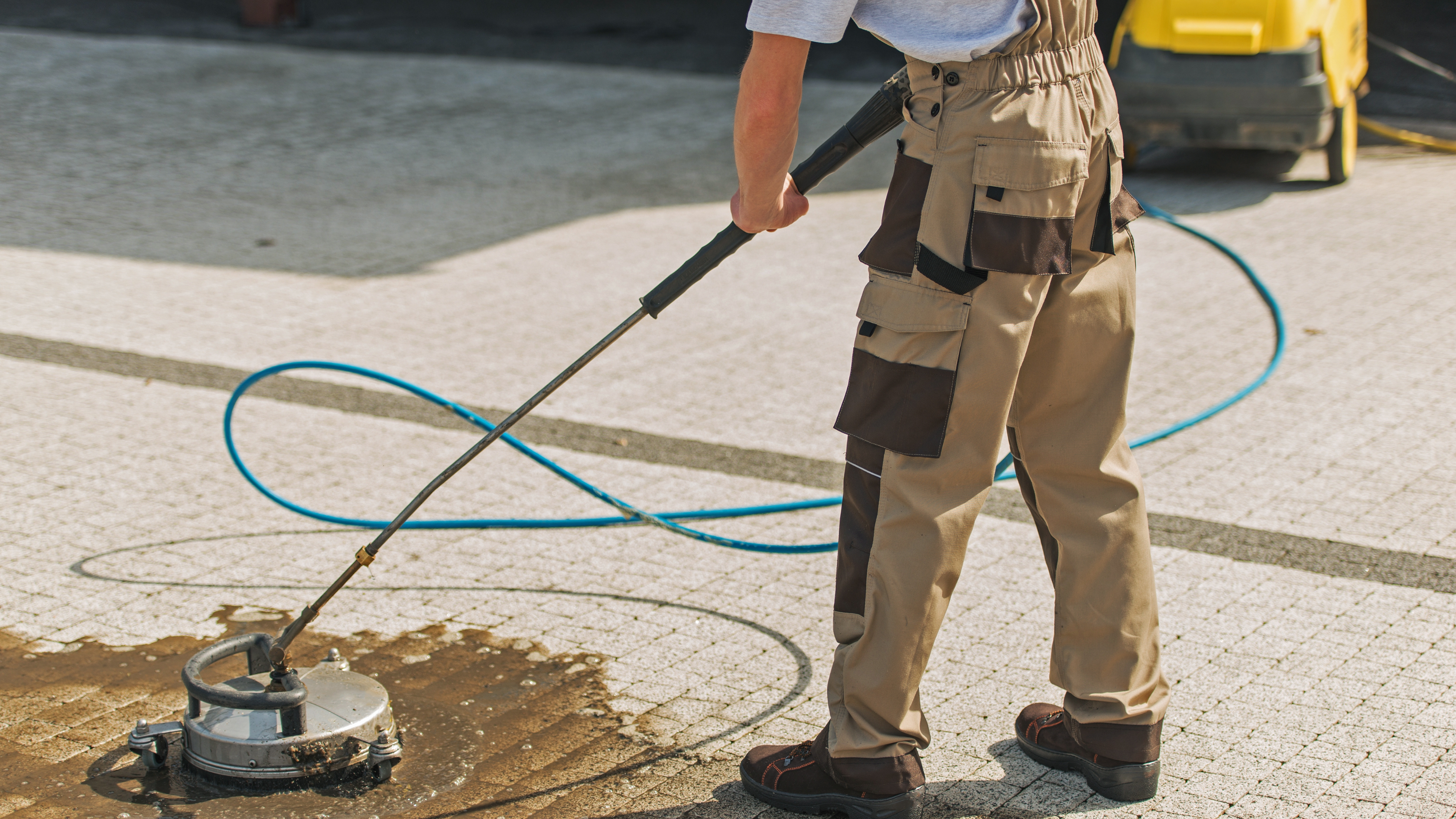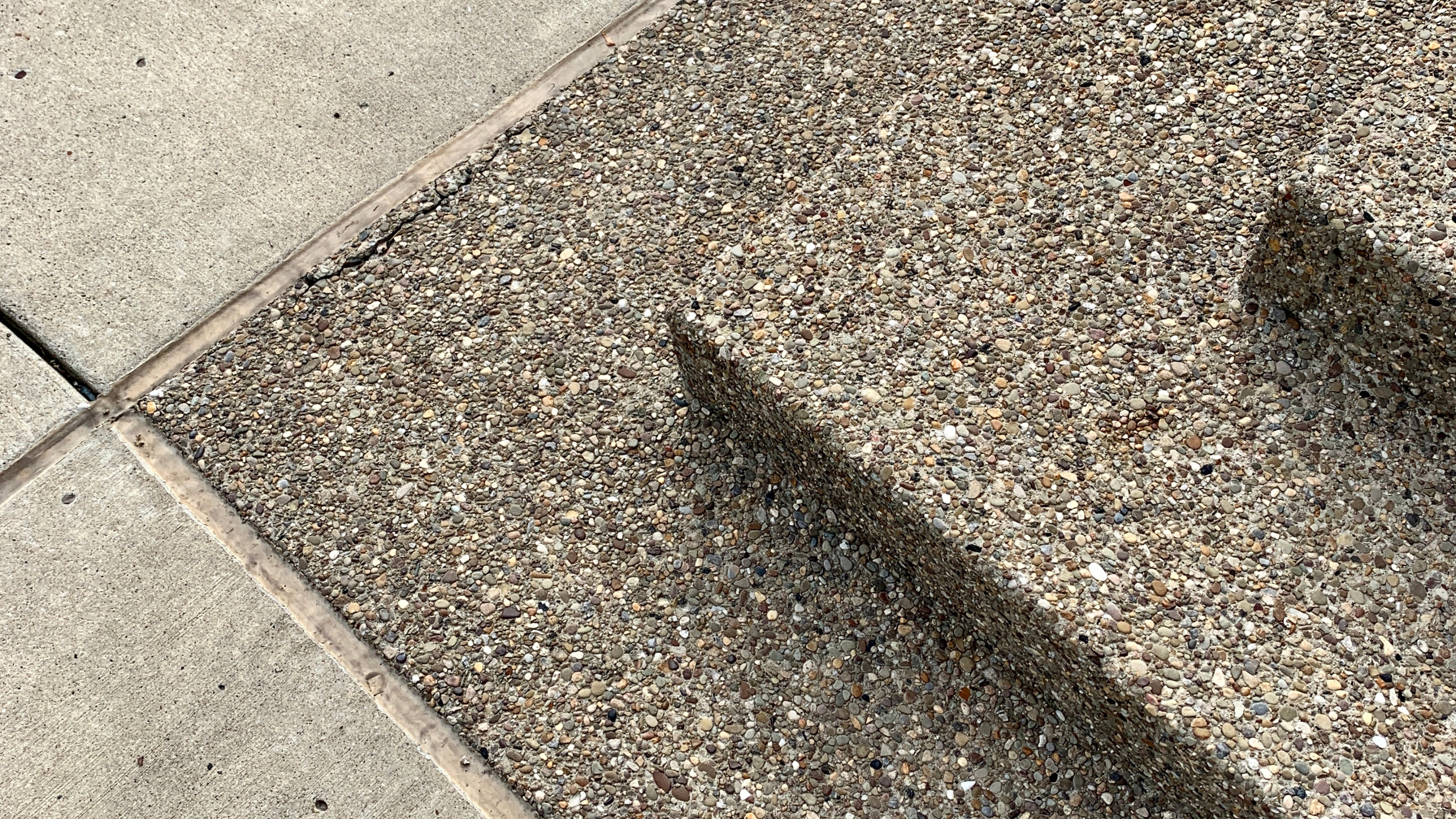 When Your Driveway Needs Sealing
Your driveway is decorated with exposed aggregate, a type of concrete made by stripping back its top layer to expose an appealing expanse of aggregate underneath. This material is beautiful, weather-resistance, and comes in various styles and colors. However, it is crucial to reseal exposed aggregate, as such maintenance ensures an extended lifespan and a glossy appearance.
We recommend sealing your driveway every 1-2 years for proper upkeep. Of course, when your driveway is brand new, it should be sealed within 90 days. By periodically sealing your driveway, you can avoid deterioration from snow, sun, and rain. Seal coating prevents oxidation, which can occur because of exposure to the sun's UV rays. Long-term exposure to sunlight can cause the surfce to become harder and therefore turn brittle. Sealcoating considerably slows this harmful process, effectively maintaining the appearance and functionality of your driveway.
The best time of year to seal your driveway in Edmonton is in July and August when the weather is hot. We do not offer Driveway Sealing during the colder months, as the sealant does not cooperate with cold concrete. The Edmonton winters are tough on driveways; scraping snow and sand off your driveway can wear down sealant. Of course, car tires also take a toll. This is why sealing your driveway every 1-2 years is best. 
Capt. Clean does the job best because we consider several aspects when selecting the best sealant for exposed aggregate:
Is the sealant UV resistant and non-yellowing? 
Will the substance provide an immensely wet, glossy look that accentuates the color and quality of the aggregate?
Does the sealant repel water, grease, oil, and stains? 
Is it able to be layered? When applying another coat, will it apply easily and remain effective?
We take every vital consideration into account when tending to your driveway. Our chosen concrete sealant is the best quality option. We yield the best results with superior products, professionals, and dedication.
Book Your Driveway Sealing Service Today
Capt. Clean is dedicated to diligent work that produces superior results. We take driveways that look dull and make them look wet and shiny again. If you are in need of a professional Driveway Sealing job, give Capt. Clean a call. We offer competitively priced services and packages. If you call today, you will receive a free quote!
We guarantee a flawless job when it comes to Driveway Sealing, so trust in Capt. Clean to get the job done right.
Contact Capt. Clean Window Washing & More in Edmonton today!